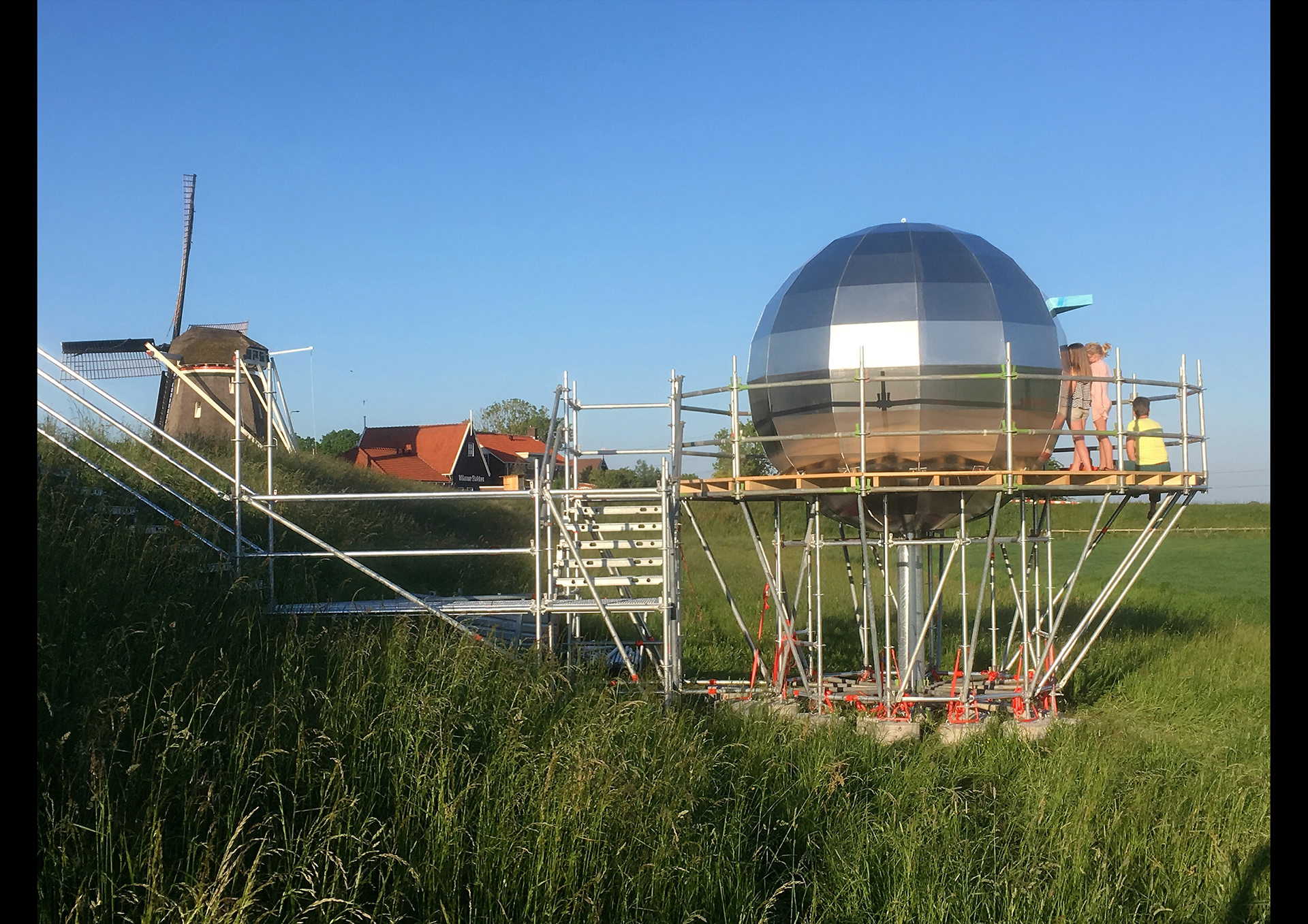 I'm a Dutch visual artist and performer who creates large scale installations and performances. My temporary structures express the relationship between home, human and horizon. Visitors are invited to reflect on the surrounding social, physical and historical landscape and to anchor their sense of place.  In my smaller and more autonomous works I reflect on concepts of the human position with a focus on the artifacts and traces of our activities. And i always look for the  horizon.  
Many works are the result of collaboration with local volunteers - sometimes skilled and sometimes just curious -  getting connected to the nature of the project. This form of co-creation is at the heart of my work. It leads often to complex communal achievements and  it also creates shared ownership and results in new connections in local society. 
Next to this I'm also the artistic leader of Radiobaken, a by curiosity driven group creating community based radio-projects. We share the urge and passion to develop valuable and sustainable art-projects. We listen, stage, collaborate, share and try to establish value. On this website you see a selection of my work. For a complete overview, curriculum or other questions please use my contact page.