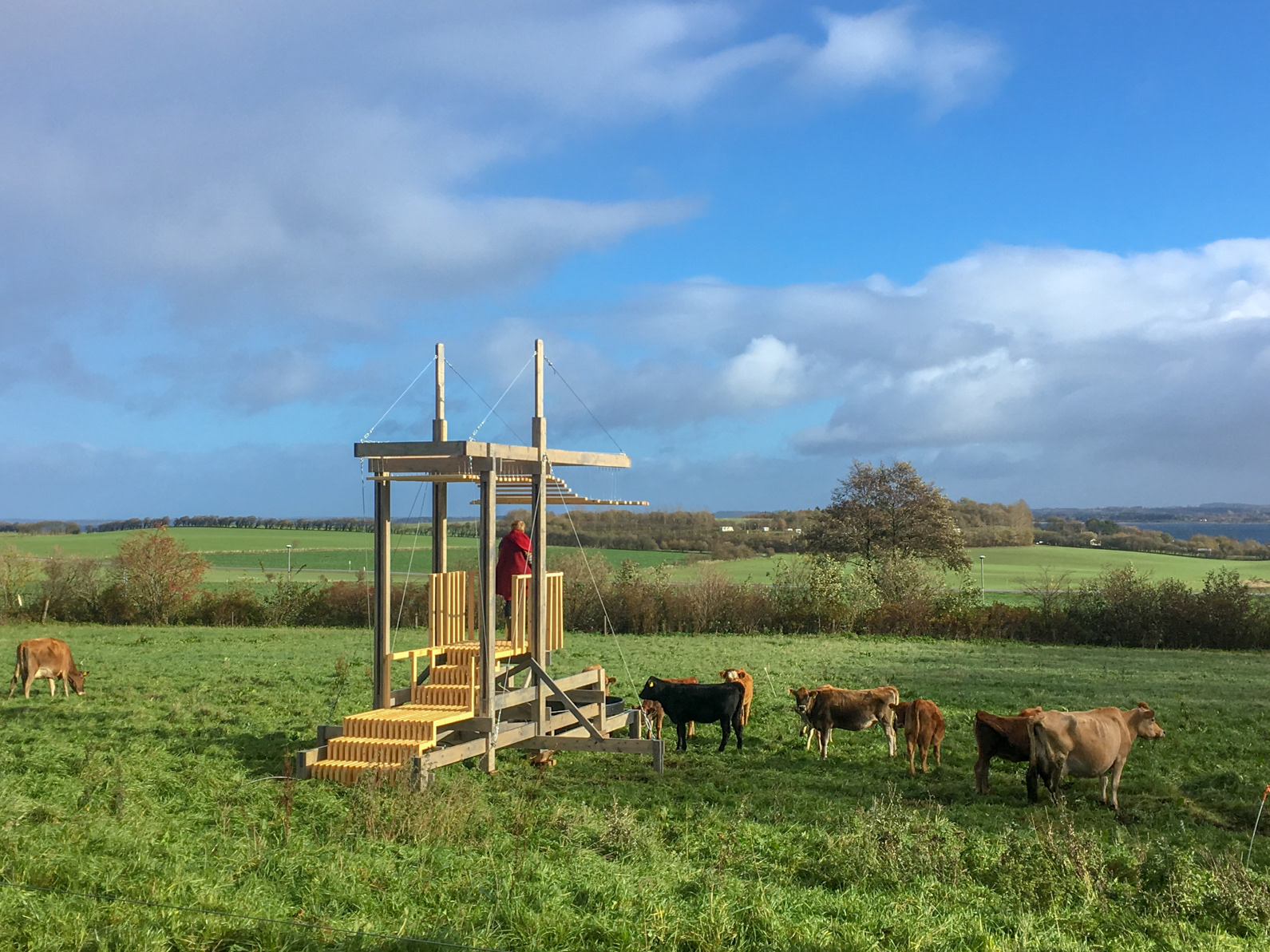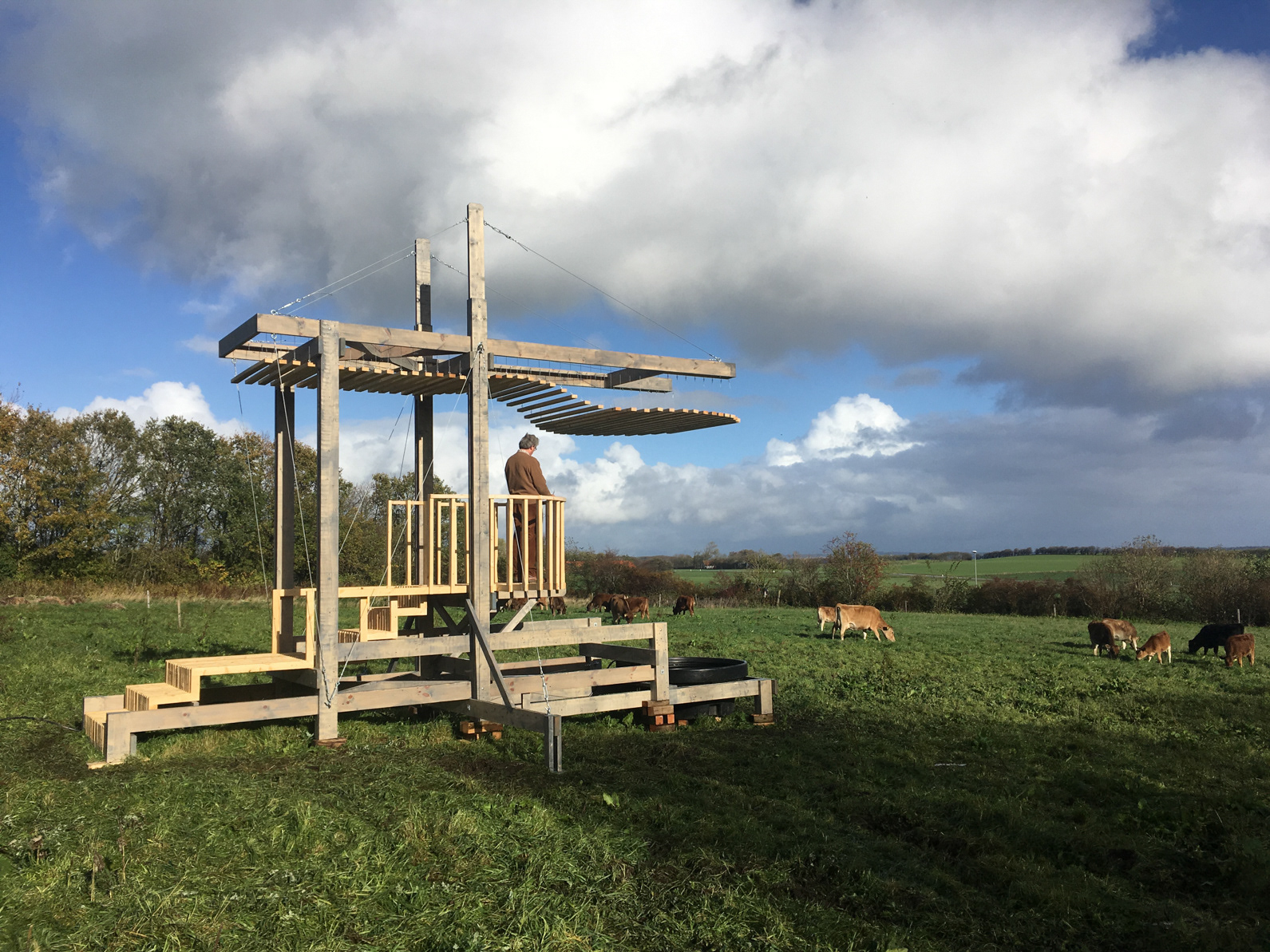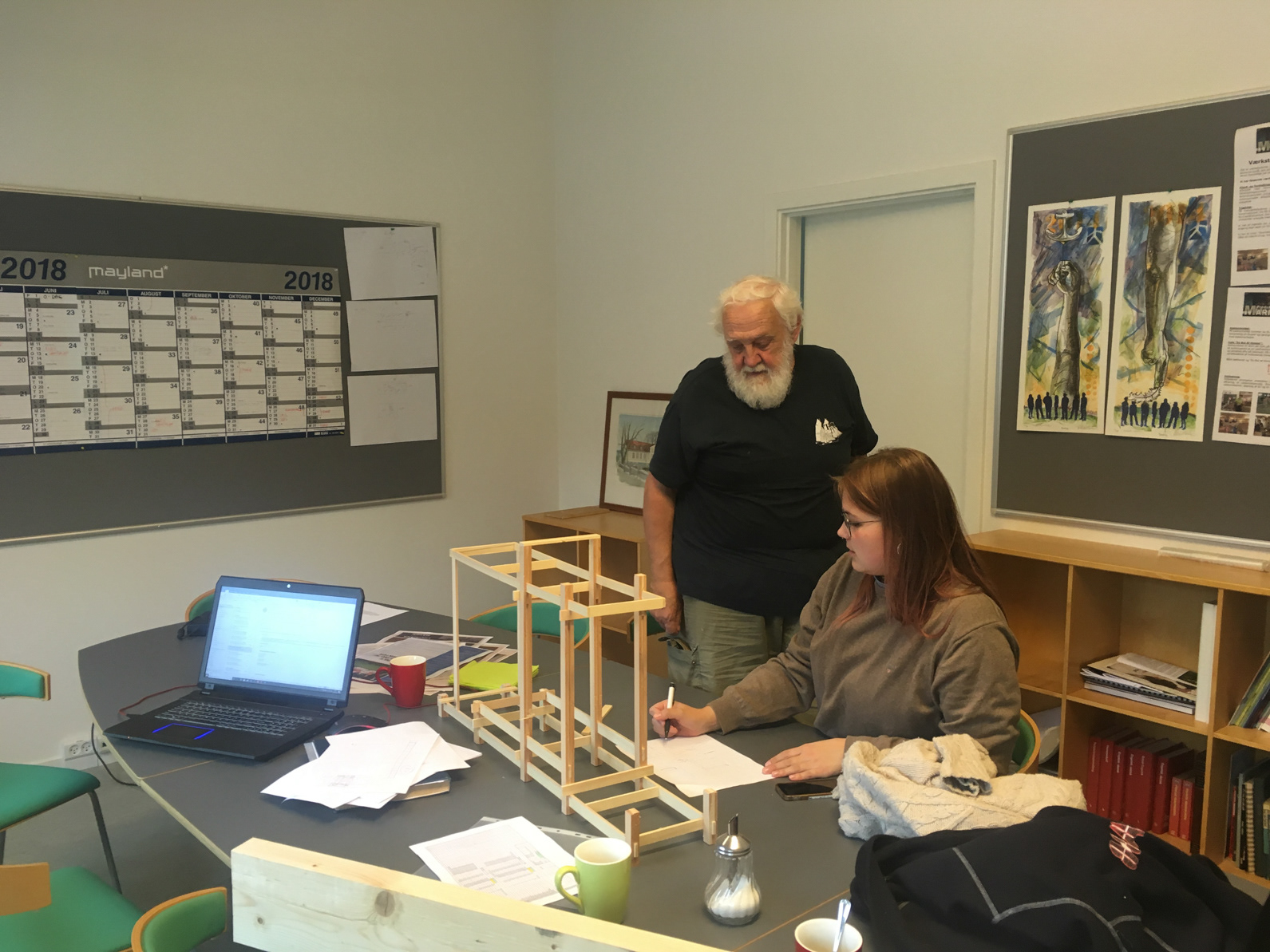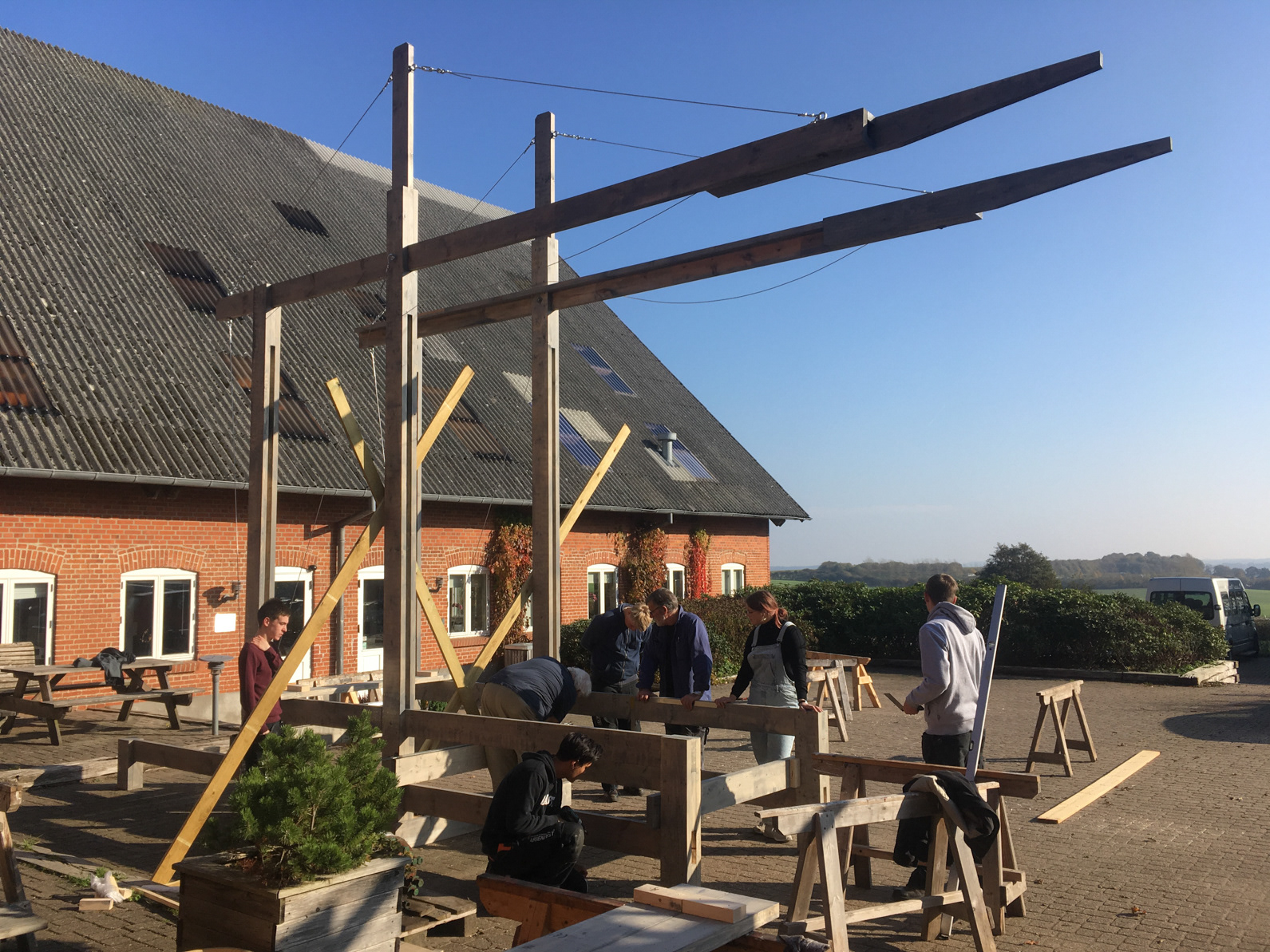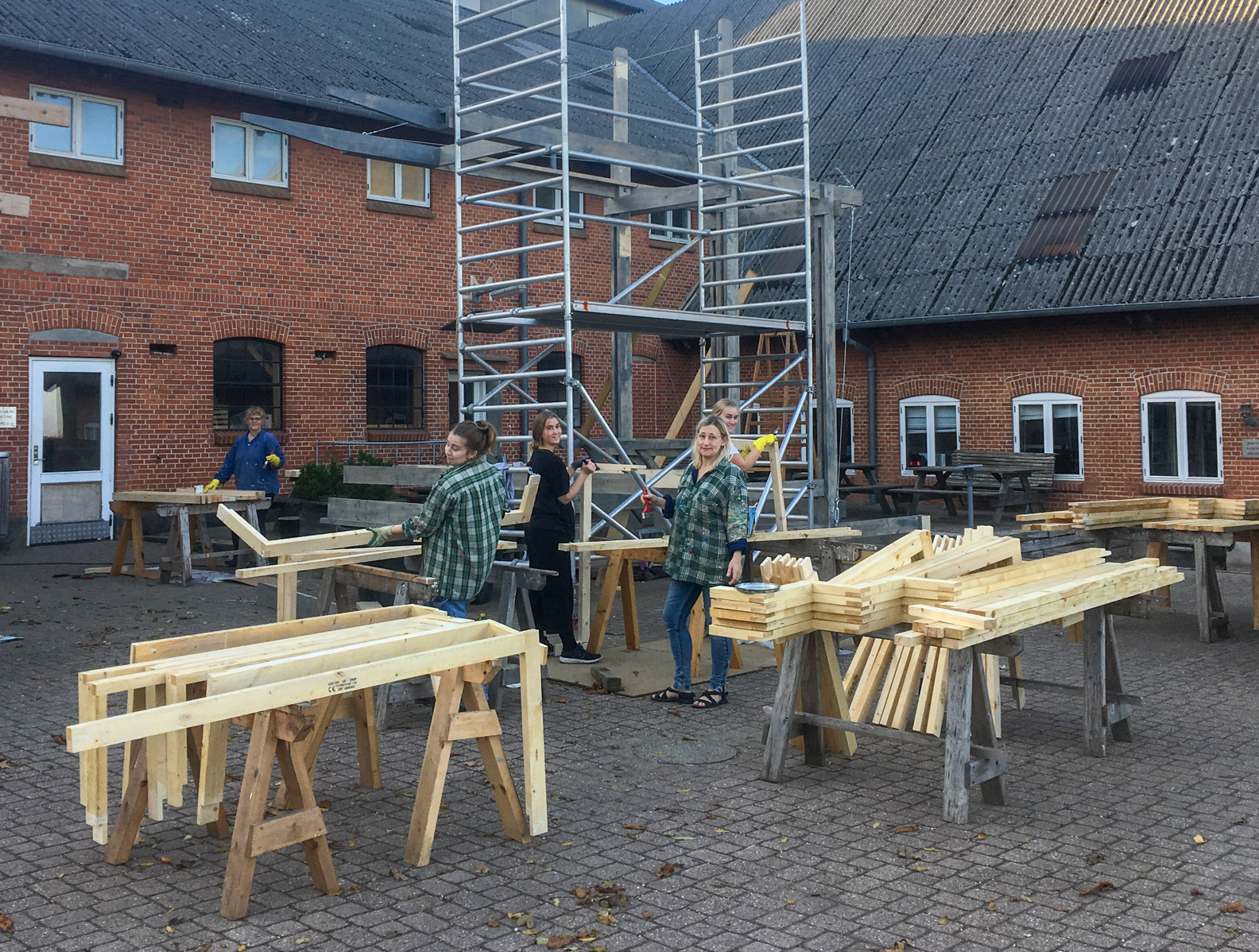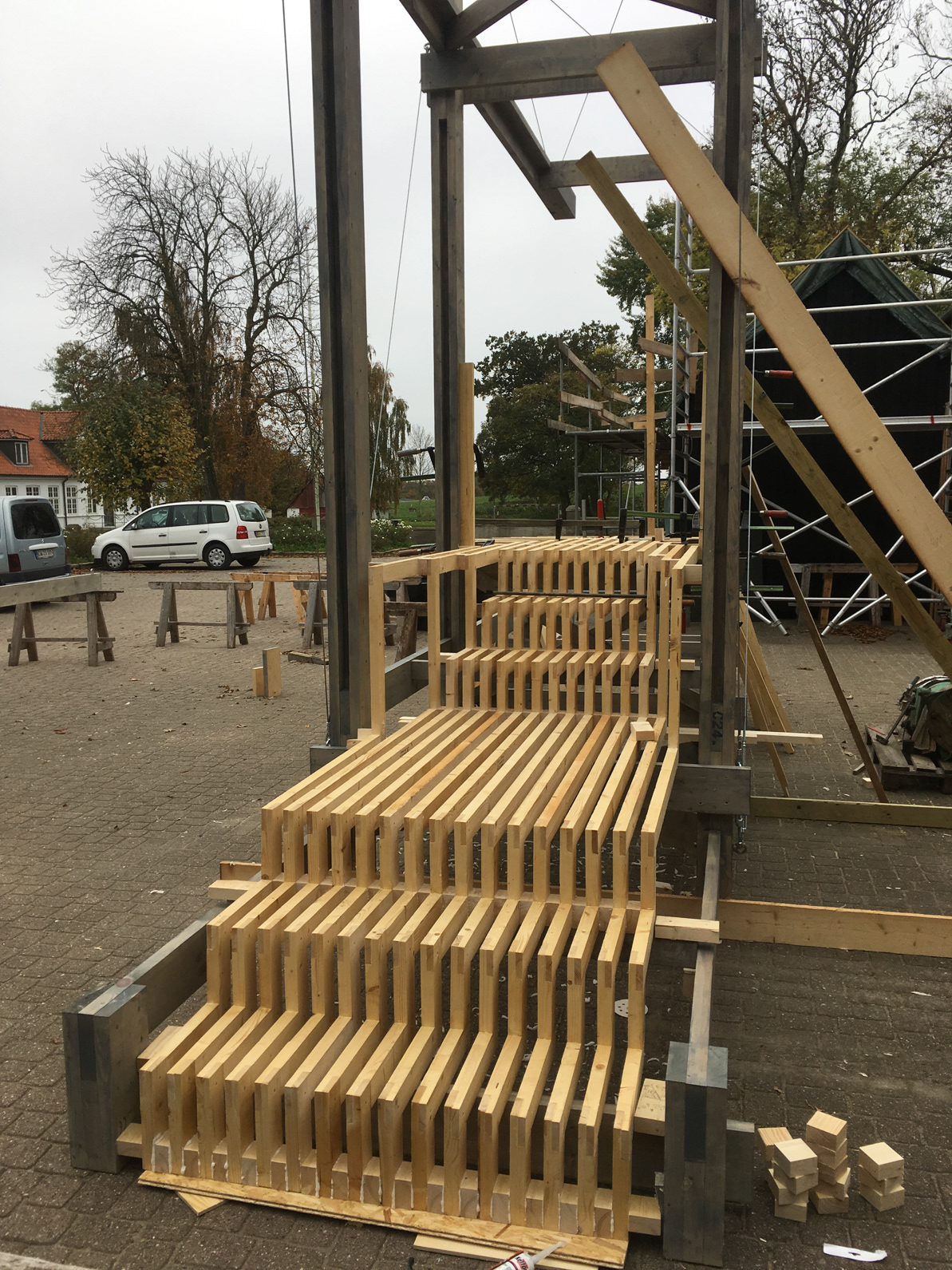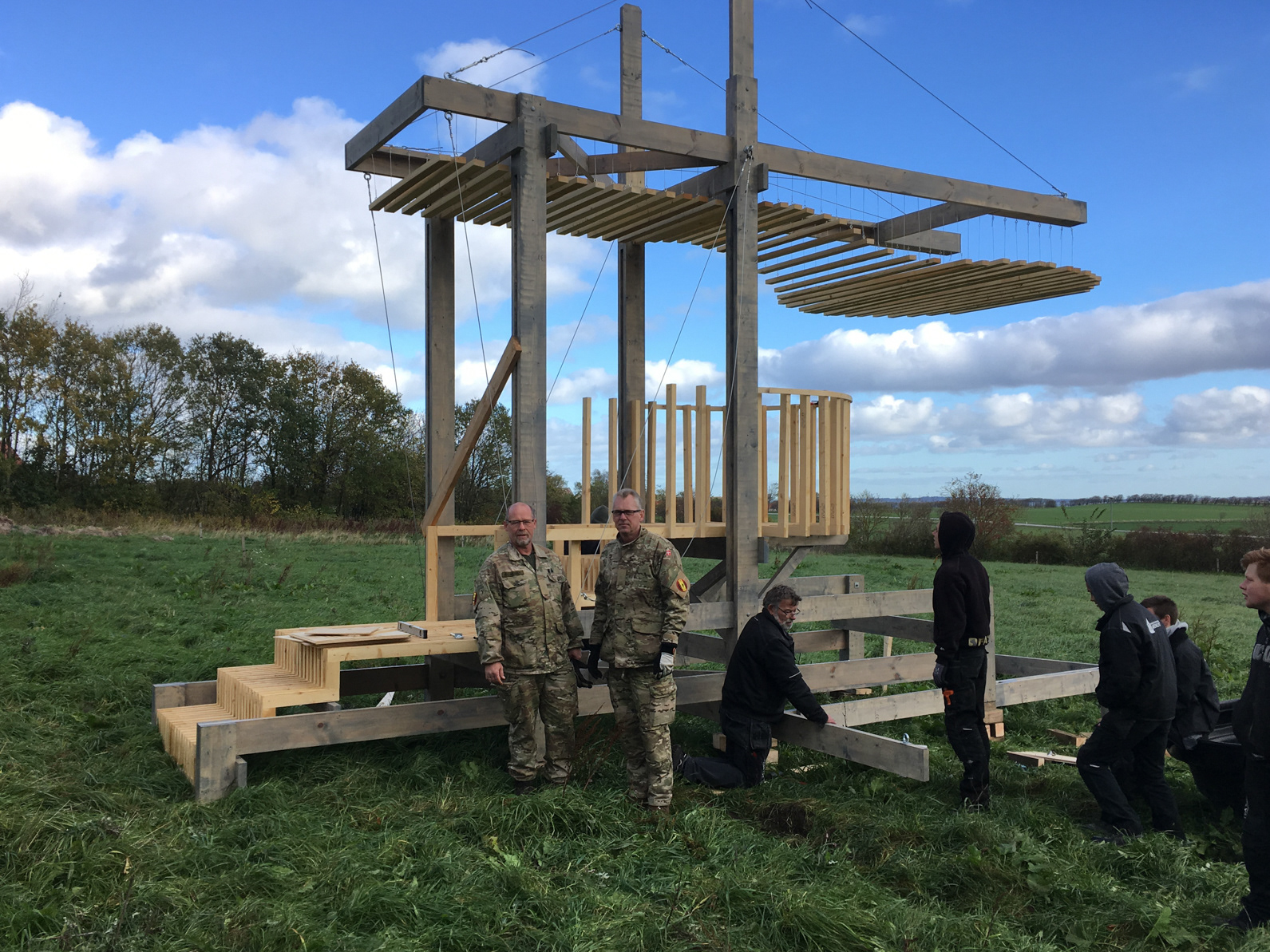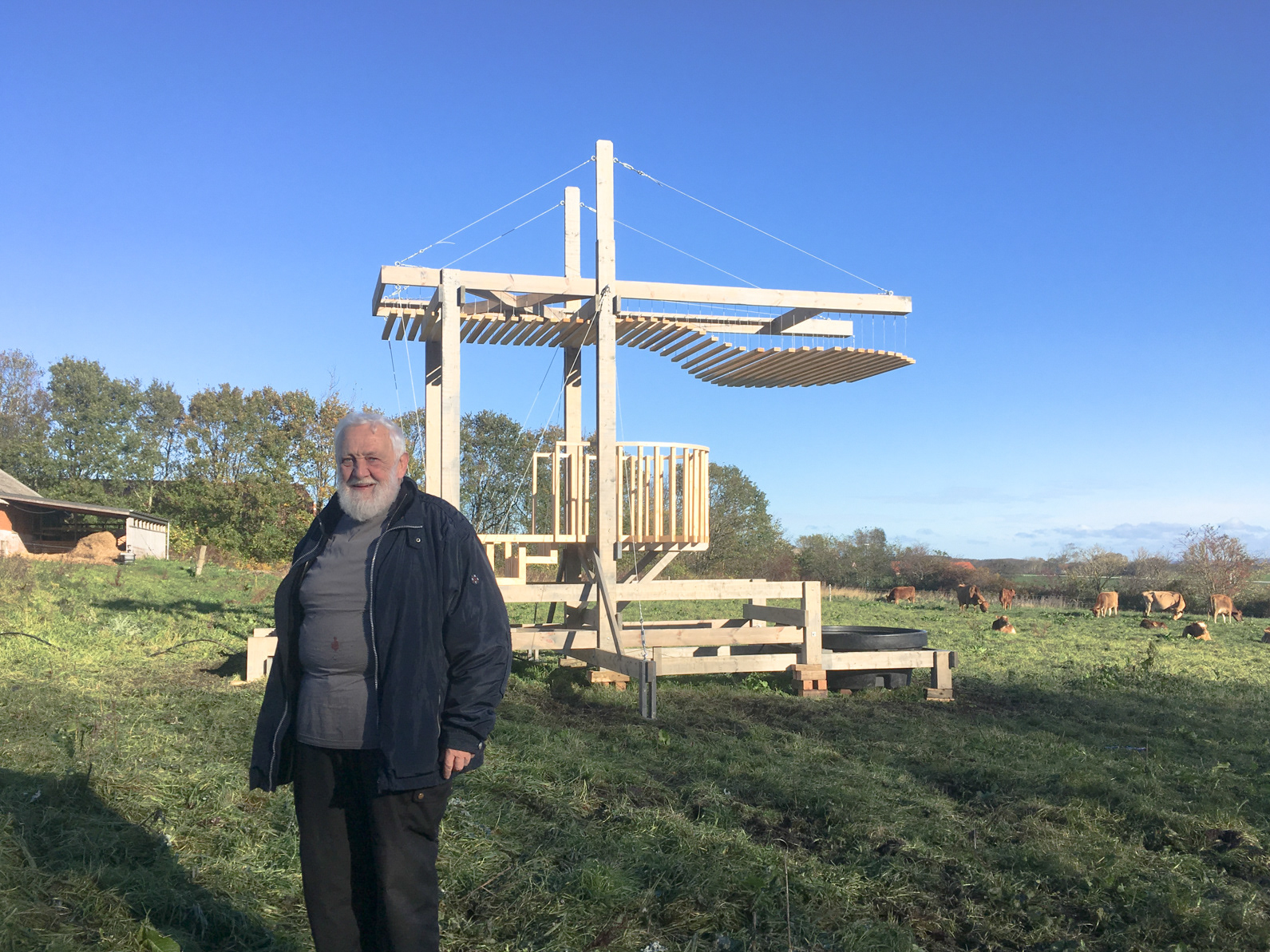 From the invitation to participants of Nyland Forum 2018 on the development of sustainable and vital rural areas:
The Talerstol or speaking chair is made at location in Skive Denmark for Nyland Forum in oktober 2018.  I build and co-created the work with students from Marienlyst, people from the woodmuseum and many others.  This place to speech holds an invitation to share your thoughts concerning the landscape in its broadest sense. It will be situated in a meadow with 50 Jersey cows from Marienlyst.  The beautiful wooden lectern or pulpit is also a drinking place for the cows.
One might say the cows are your audience, but perhaps the landscape is listening too.  You are completely free what you like to address in your speech, as long as its starts with "dear cows" and ends with "a word of thanks".  Cows are not necessarily your subject but they are always your audience.  Apart from you there will be no other human in the meadow.   
Your contribution can be a long lecture related to your work,  a brief description,  a song , a poem, it can take 10 seconds, it can take one hour, it can be that what you like to share, you are completely free.  We are happy to help you if you have any questions..
hope you will join me in this gesture
Over 25 people have made a contribution during the 3 days of the forum. one of the participants: "it was  an overwhelming and soul cleansing experience"